[ad_1]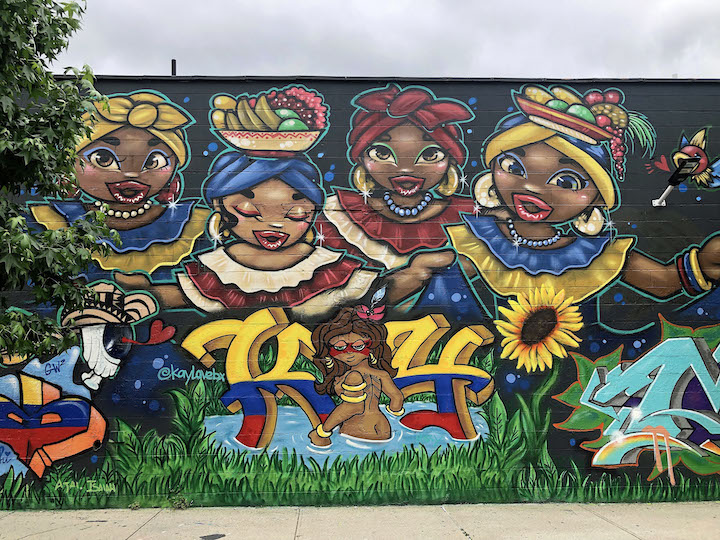 When East Tremont resident Kay Love was offered the opportunity to paint a huge wall outside the nearby Colombian restaurant La Masa, she jumped at the opportunity. And what emerged was the first all- female artists' production wall in the Bronx inspired by Colombia's beauty — its divine indigenous women, history, culture and nature.
Among the talents featured in the mural segment pictured above are those of the legendary Japanese artist Shiro and self-described "Defender of the Bronx" artist Kay Love. Several more segments of the delightfully tantalizing mural follow — all fashioned by members of the  graffiti crew and collective  GW2 (Girls Write Too).
Colombia-born, East Harlem-based mixed media artist Gia, Secta 7 Collective member Neku, and graffiti writer & muralist Jai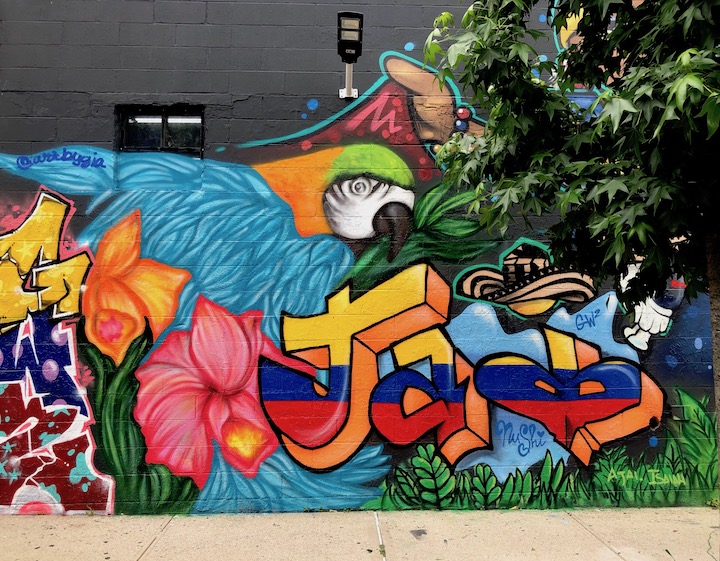 Queens-based Asian American graffiti writer Ming and Shiro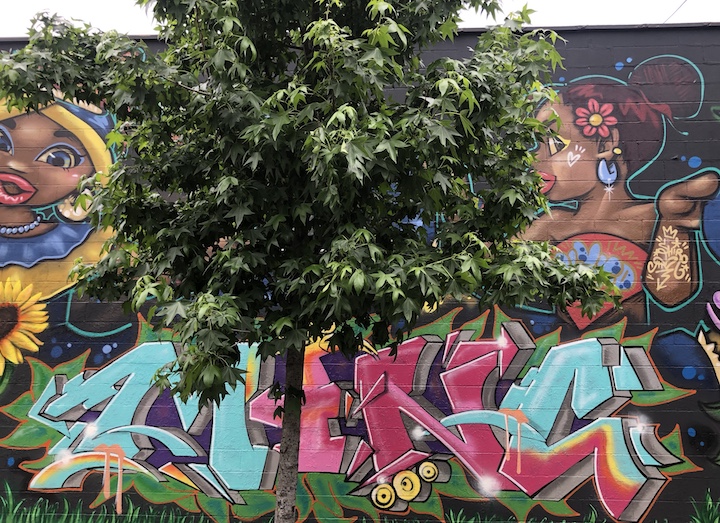 Stockholm-born, East Harlem-based graffiti writer and muralist Scratch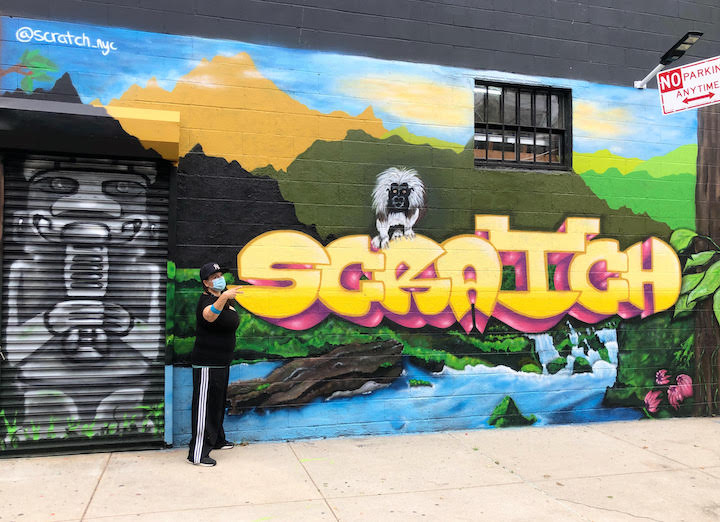 Bronx-based veteran graffiti writer Erotica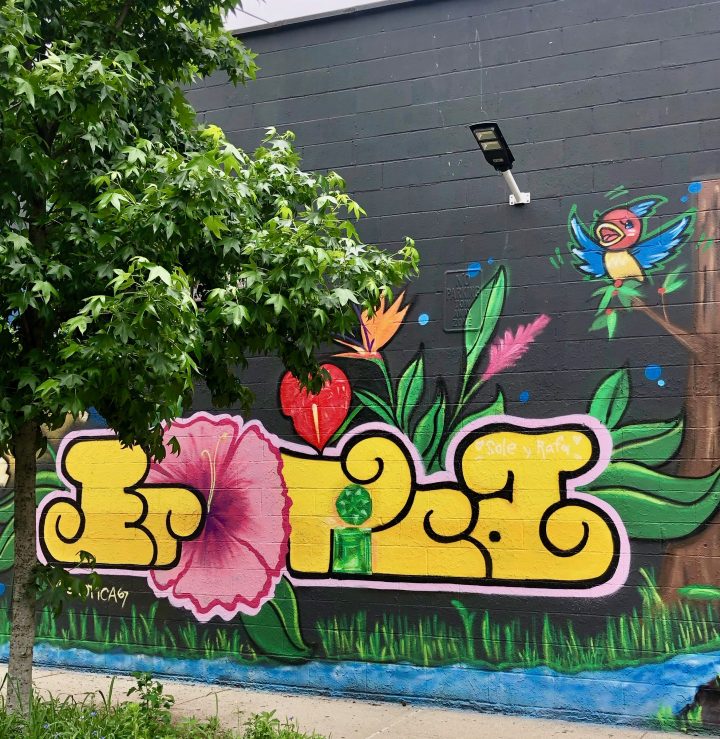 Special thanks to Scratch for sharing the backstory of the mural.
Photo credits:  1, 2 3 & 5 Lois Stavsky; 4 Kay Love


[ad_2]

Source link