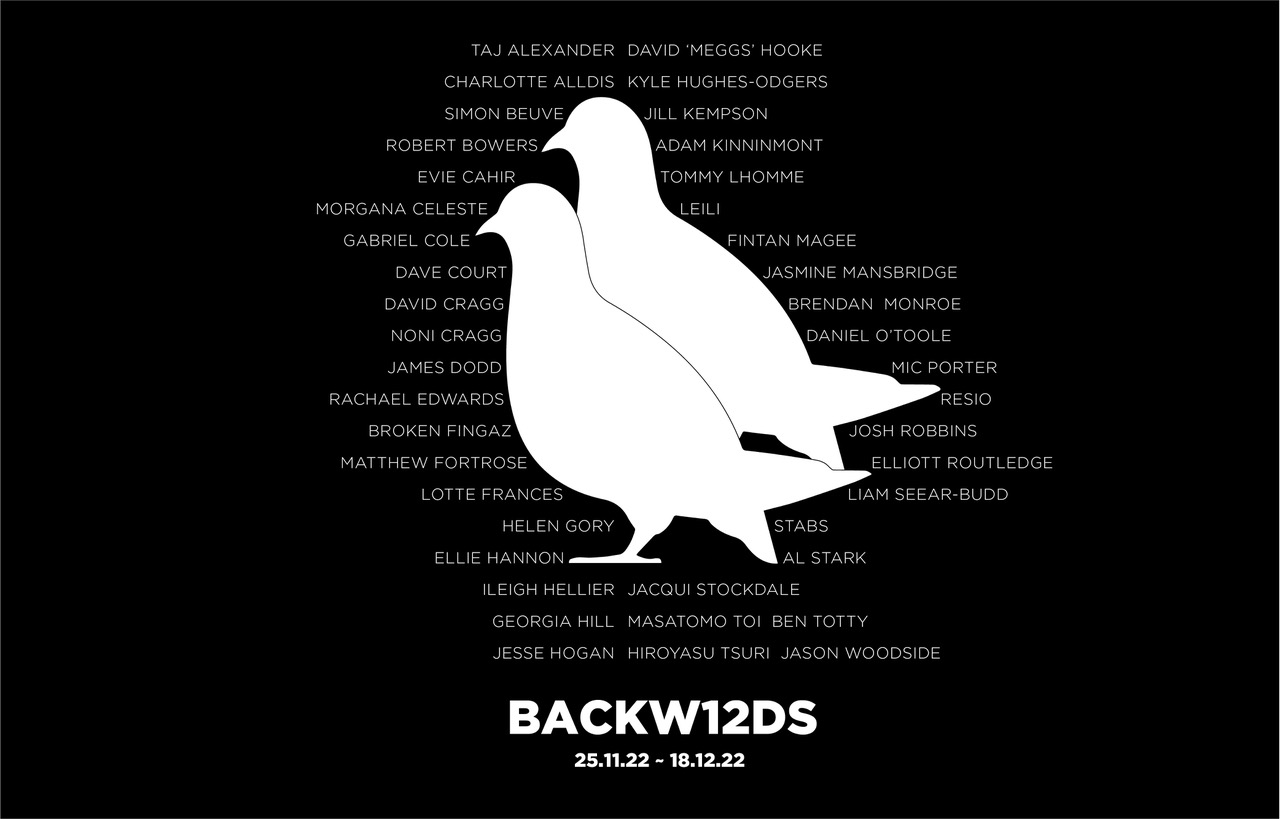 Melbourne's premier urban contemporary art gallery Backwoods welcomes you to celebrate the end of their 12th year in Collingwood, with a group exhibition featuring over 40 Australian and International artists, across multiple mediums of painting, drawing and sculpture.
Over the past 12 years, Backwoods has fostered bold and recognisable voices in contemporary graphic art.
BACKW12DS presents artists from the gallery's formation, present and future.
Featuring: Taj Alexander, Charlotte Alldis, Simon Beuve, Robert Bowers, Evie Cahir, Morgana Celeste, Gabriel Cole, Dave Court, David Cragg, Noni Cragg, James Dodd, Rachael Edwards, Broken Fingaz, Matthew Fortrose, Lotte Frances, Helen Gory, Ellie Hannon, Ileigh Hellier, Georgia Hill, Jesse Hogan, David 'Meggs' Hooke, Kyle Hughes-Odgers, Jill Kempson, Adam Kinninmont, Tommy Lhomme, Leili, Fintan Magee, Jasmine Mansbridge, Brendan  Monroe, Daniel O'Toole, Mic Porter, Resio, Josh Robbins, Elliott Routledge, Liam Seear-Budd, STABS, Al Stark, Jacqui Stockdale, Masatomo Toi, Ben Totty, Hiroyasu Tsuri & Jason Woodside.
The exhibition runs from November 25 – December 18
25 Easey Street, Collingwood, VIC, AUSTRALIA
JAMES DODD