How to use varnishes and fixatives with technical consultant Ed S Brickler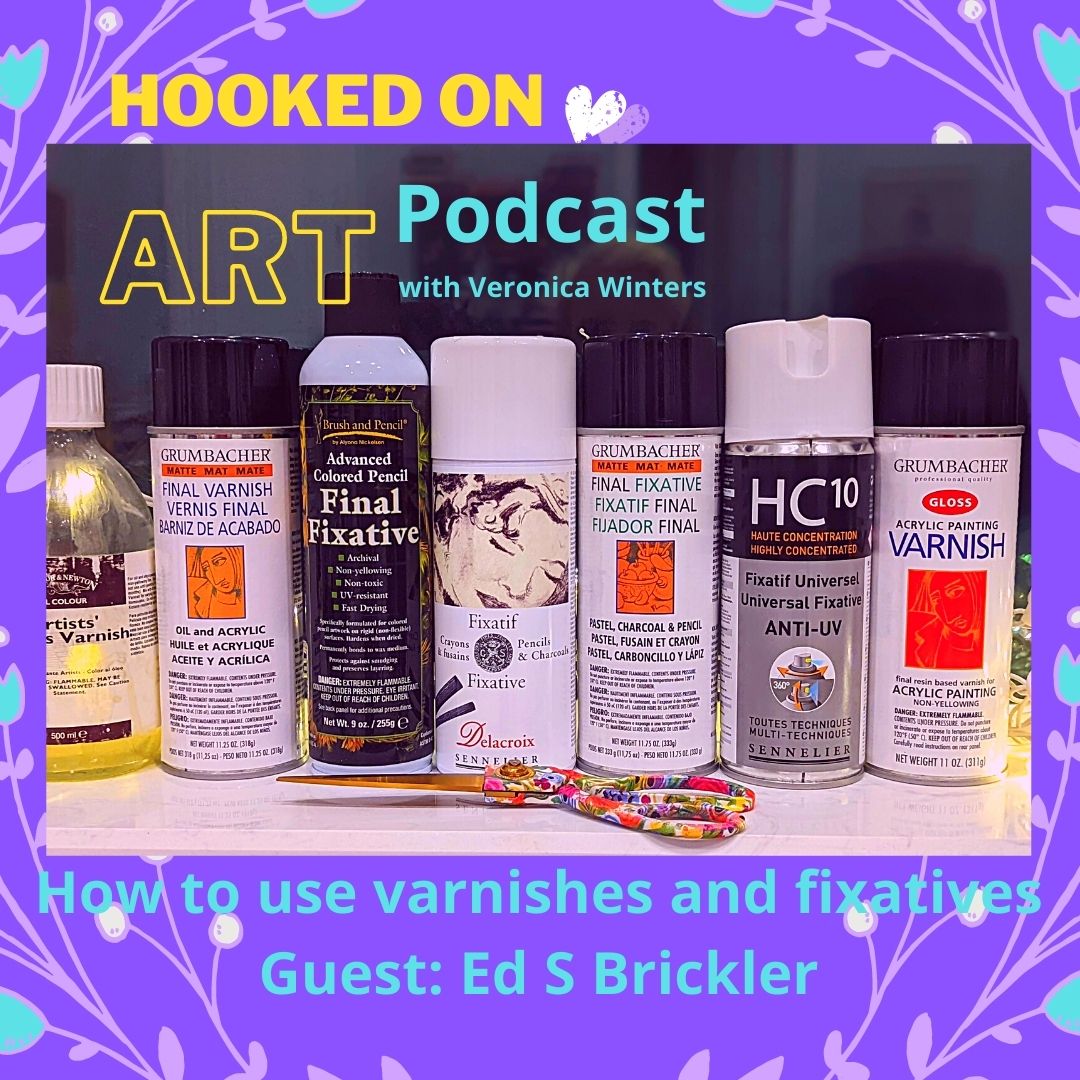 Do you know the difference between fixatives and varnishes? There are so many brands and options by Golden, Winsor & Newton, Grumbacher, Gamblin, etc.
I invited Ed S Brickler, Technical Consultant from Chartpak, Inc. to explain what common mistakes are in varnishing paintings. Visual artists who do acrylic, watercolor, pastel and oil painting as well as drawing will learn how to varnish paintings and protect drawings from UV light and deterioration using proper techniques and materials.
This episode is available in a video format on my YouTube channel: https://youtu.be/1hRe8VYLres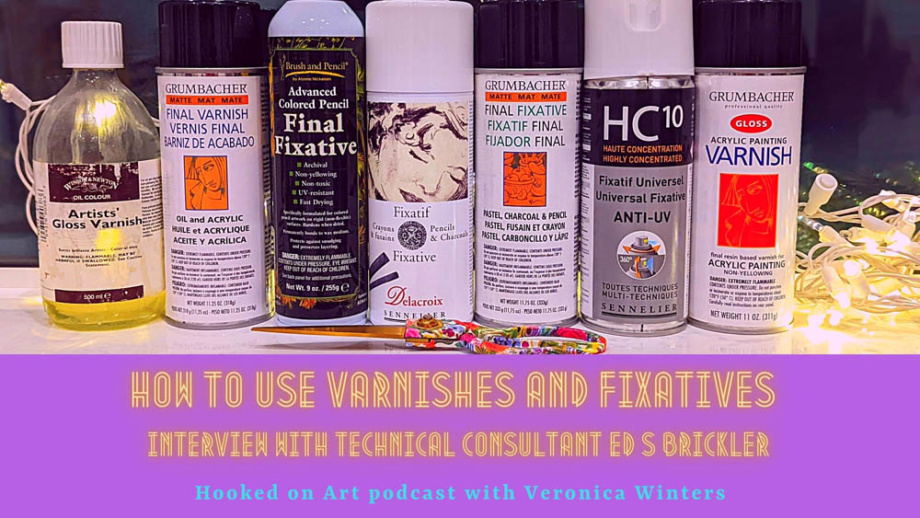 If you're confused about using your materials or don't know which ones to buy, a good rule of thumb is to contact the manufacturer. Also, many companies keep their own art blogs and educational videos about the use of their art supplies.
---
To contact Veronica for podcast sponsorship or content ideas: VeronicasArt.com | YouTube | youtube.com/veronicasart FB | https://www.facebook.com/veronicawintersartist/ Instagram | https://www.instagram.com/veronicawintersart/ Veronica Winters Art School: https://veronica-winters-art-school.teachable.com/ Support artist's projects: https://www.paypal.com/biz/fund?id=XEALQ6AHQ22EN
Podcast: Play in new window | Download