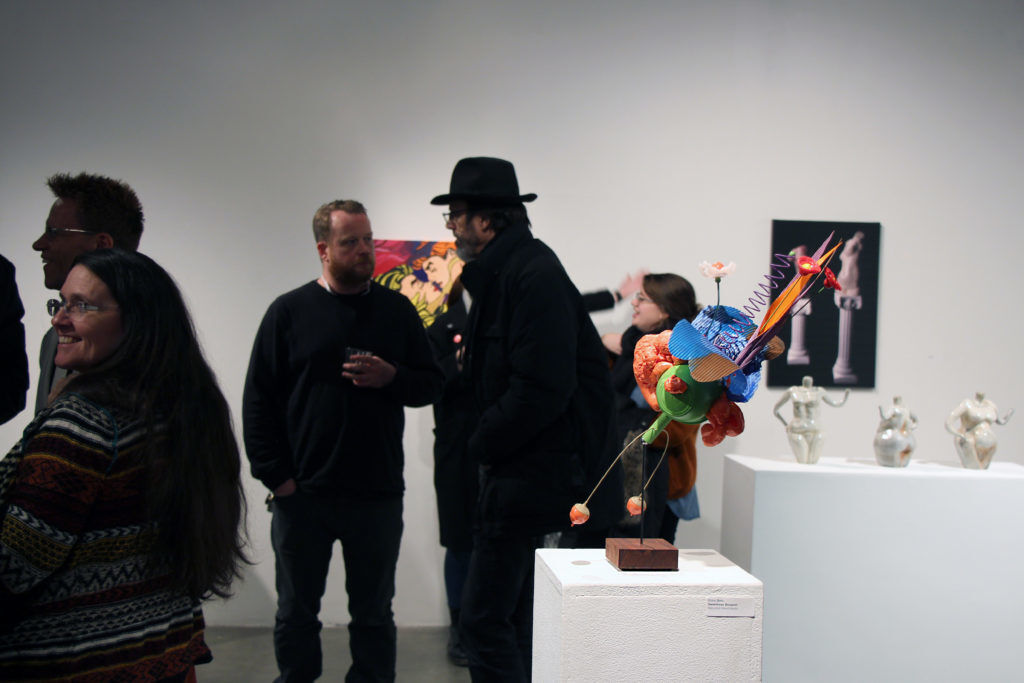 NELLIE BARIL
For The Southern

CARBONDALE — Love at the Glove has for more than 20 years been a spirited and somewhat risqué celebration of art featuring pieces focused on matters of the heart.
Whether it be romance, heartbreak, anatomy or subjects of a more risqué nature, the Surplus Gallery at Southern Illinois University's Glove Factory on Washington Street in Carbondale presents both 2-dimensional and 3-dimensional art installations, as well as performance art pieces, around Valentine's Day every year.
While the event took a three-year hiatus from 2015 to 2017, Bill Sieber, a recent MFA graduate of SIU's School of Art and Design, brought Love at the Glove back as a member of the registered student organization C4 in 2018. While studying as an undergraduate, Sieber first attended Love at the Glove in 2002, and has since considered the event a mainstay in the local art scene that brings a great deal of awareness to the School of Art and Design.
"When I went back for graduate school, most of the students hadn't even heard of the event. I wanted to bring it back," Sieber said.
The event returned with a boom and has steadily increased in popularity over the last three years. Visitors enjoy dressing up for Valentine's Day, partaking in refreshments, and admiring the array of artwork meant to provoke positivity and reflection around love, relationships, and the human body.