[ad_1]

Hue&Eye recently had an enjoyable chat with Tanya Bilous, focusing on her relationship with art, her previous interests, and ultimately the attachment to her country, Ukraine – where she still lives despite the current global crisis. 
About Tanya Bilous
Born and raised in Ivano-Frankivsk in 1987, a city on the western side of Ukraine, Tanya Bilous still lives and works there. 
Coming from a family of artistic souls, Tanya studies music and violin at high school. She also approaches fine arts, but at that time, she couldn't find the right motivation to pursue a further interest. So, later on, Bilous applied for psychology studies, a discipline that well suited her ability to deepen human emotions and feel helpful. She indeed felt the urge to support people in need when in 2014, during the first Russian war endeavor towards Ukraine, she wished to help her country with the emergency.
After her psychology studies, Tanya also held a Master's Degree in tourism at University. For this, she lived in Turkey for a while, working in the entertainment industry. Tanya loves people. Exploring different cultures is why she sees traveling as one of her most vital interests. Believing that life is short and one shall get the most out of it, Tanya started to feel the desire to exploit her feelings more significantly. That's when art arrived as a rescue remedy to her needs. Life made her encounter a great art teacher, Liudomyr Khudiak, whom Tanya still considers accountable for encouraging her to commit to painting. He pushed her to believe in herself as an artist and was also an excellent psychologist to her. He saw in Tanya the energy she was waiting to share with the outside world.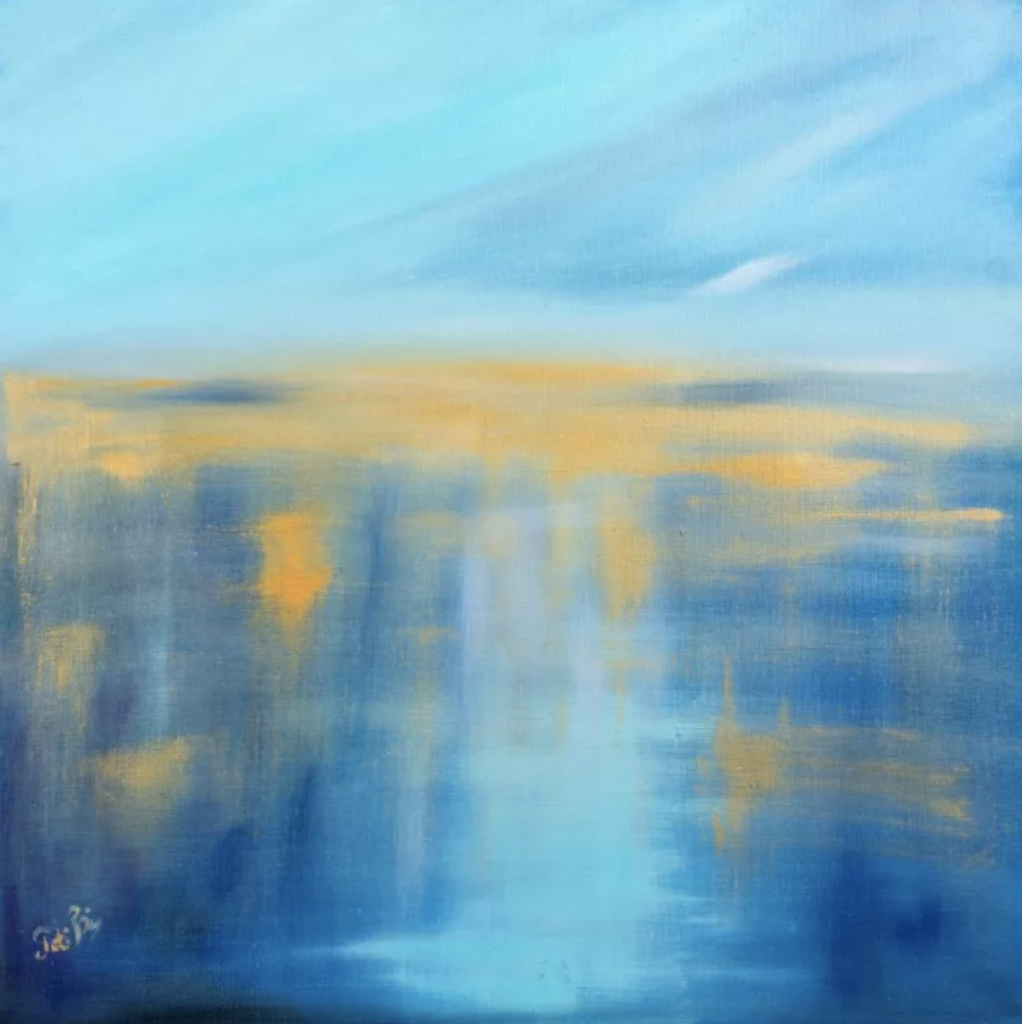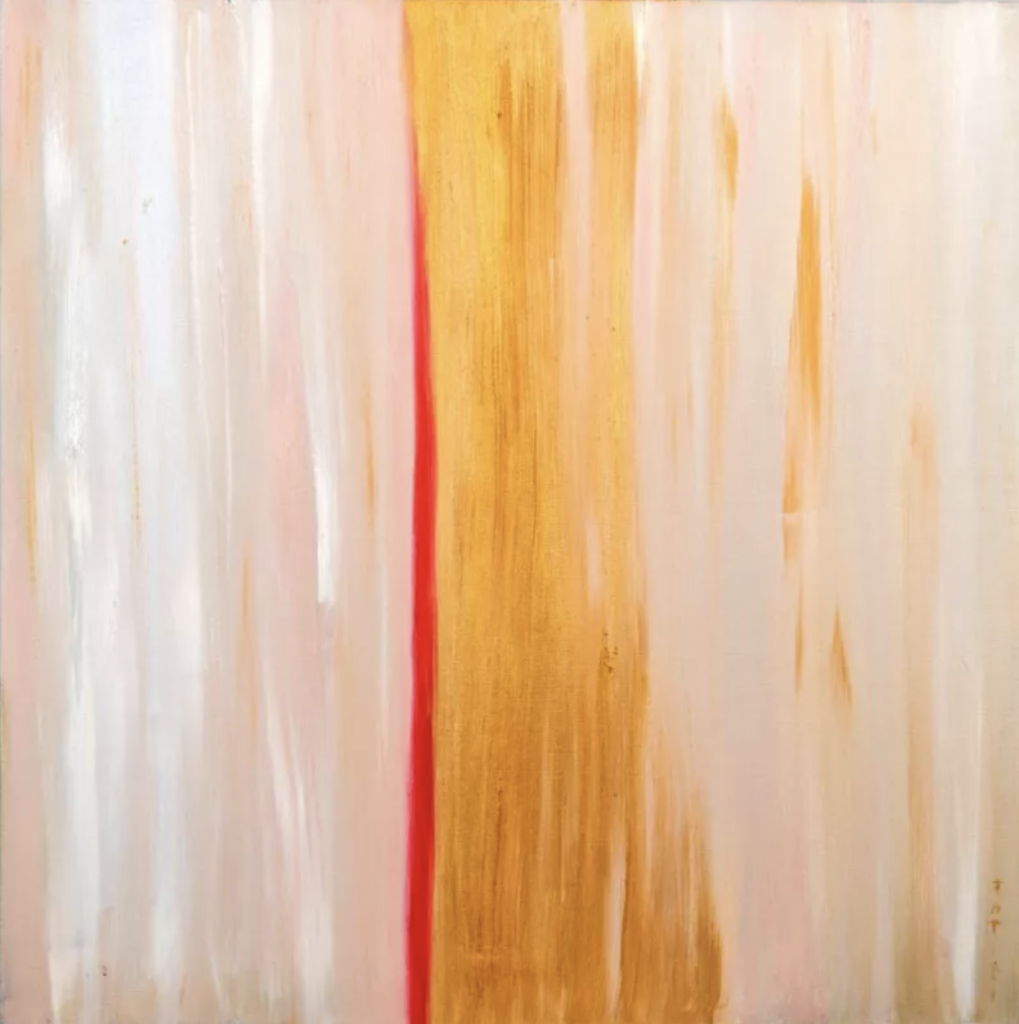 Art & Psychology
Today Tanya shifts between her two favorite fields: art and psychology. By seeing art as a tool to elaborate emotions and heal human matters, Tanya wants to use her creative abilities to reinforce pain. Her paintings are abstracts depicting her inner flow. As she aims to be surprised by what comes out of her workflow, Tanya paints without breaks. She considers powerful the time and space she has for herself for the painting process as if it could heal wounds and all the scars in this world. Tanya finds great inspiration in the work of Picasso, Turner, Rothko, and Mykola Hlushchenko.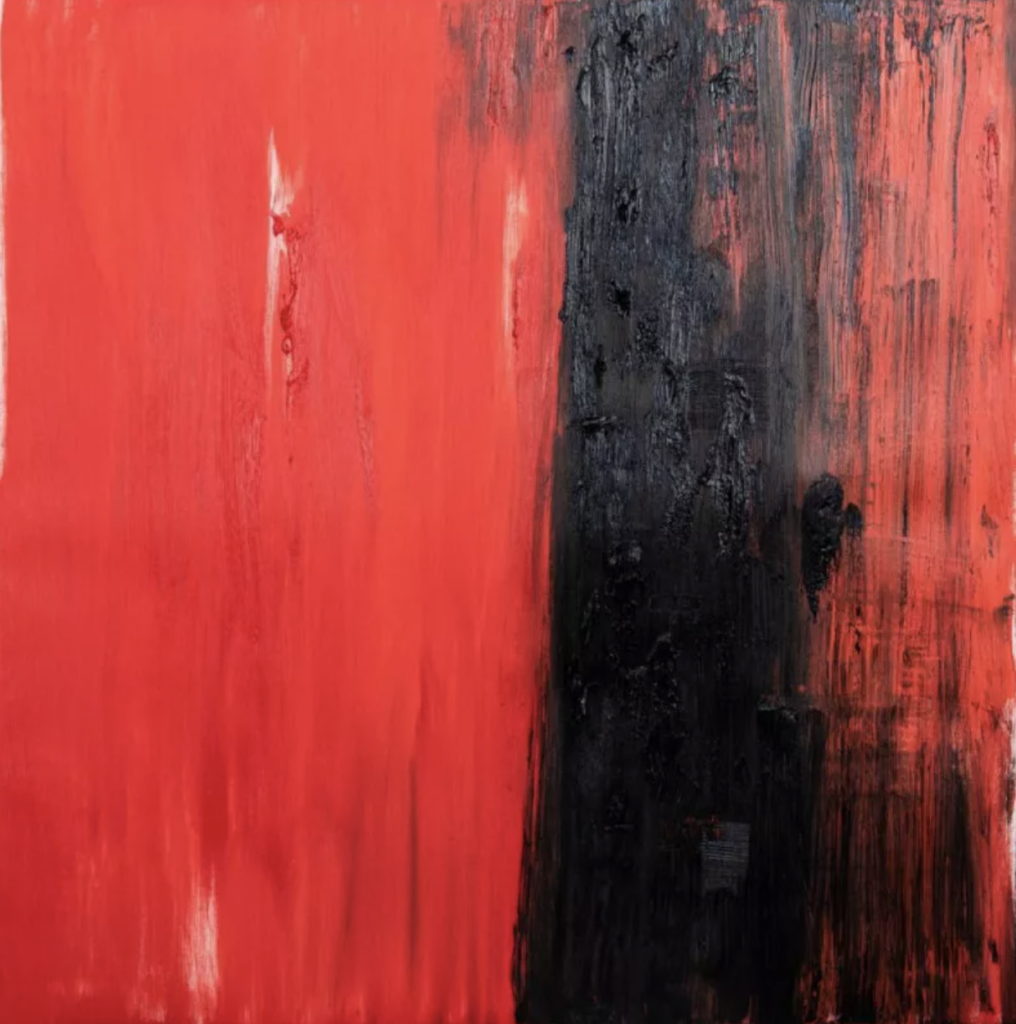 Border, 2018
Every artist has a particular piece they feel most attached to, and for Tanya Bilous, 'Border' is the one. 
"There is something cathartic that happened with that piece of work. I made Border in 2018 without realizing the true meaning of why I wanted to accomplish it. It was only this year that I could put the dots together. 'Border' shows harm, blood, and a feeling of suffering and division, with small but significant hope. I indeed had this feeling inside me after 2014. But it's only now, during this horrible war, that I could reveal what it was all about: pain, harm, and light at the end of the tunnel. Because this is how I feel. Although it begins with suffering, light is also there. And it will all shine one day." 
Tanya wishes people to feel connected and loved when relating to her art. She is deeply attached to her suffering home country, and all she wants is to help her people let their light shine again as soon as possible.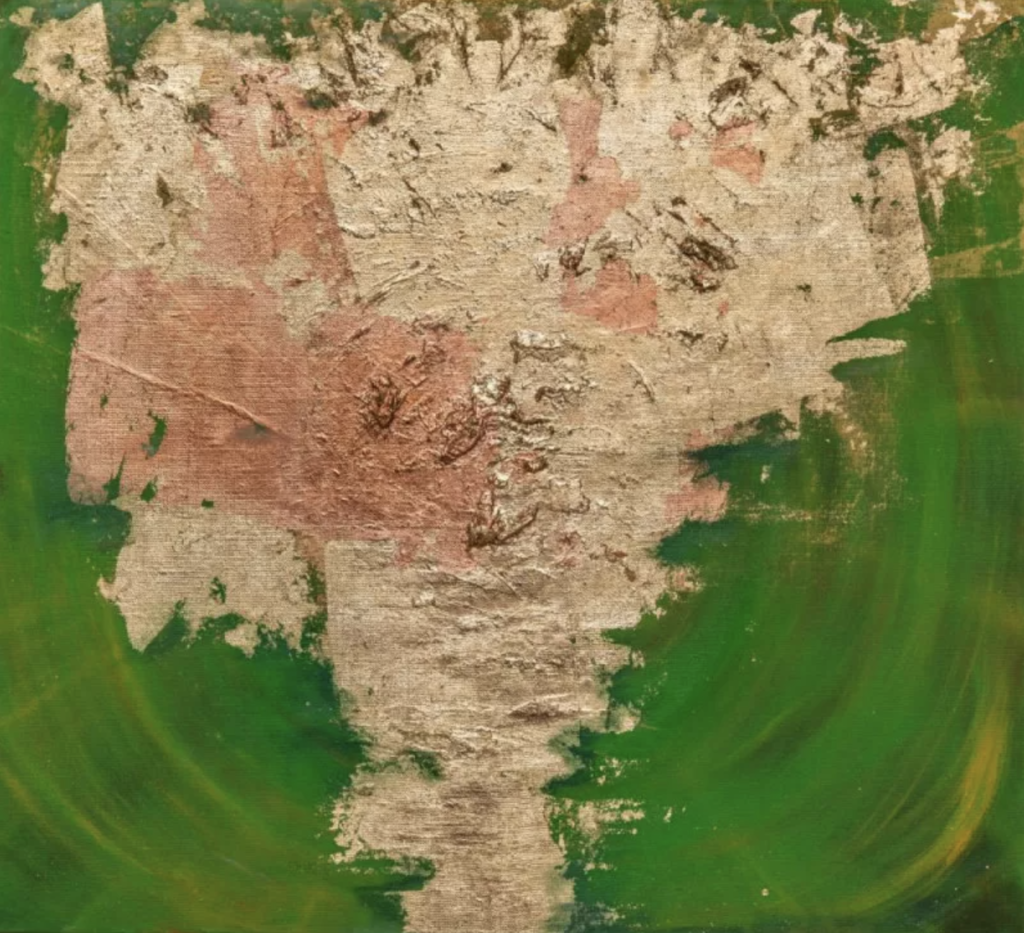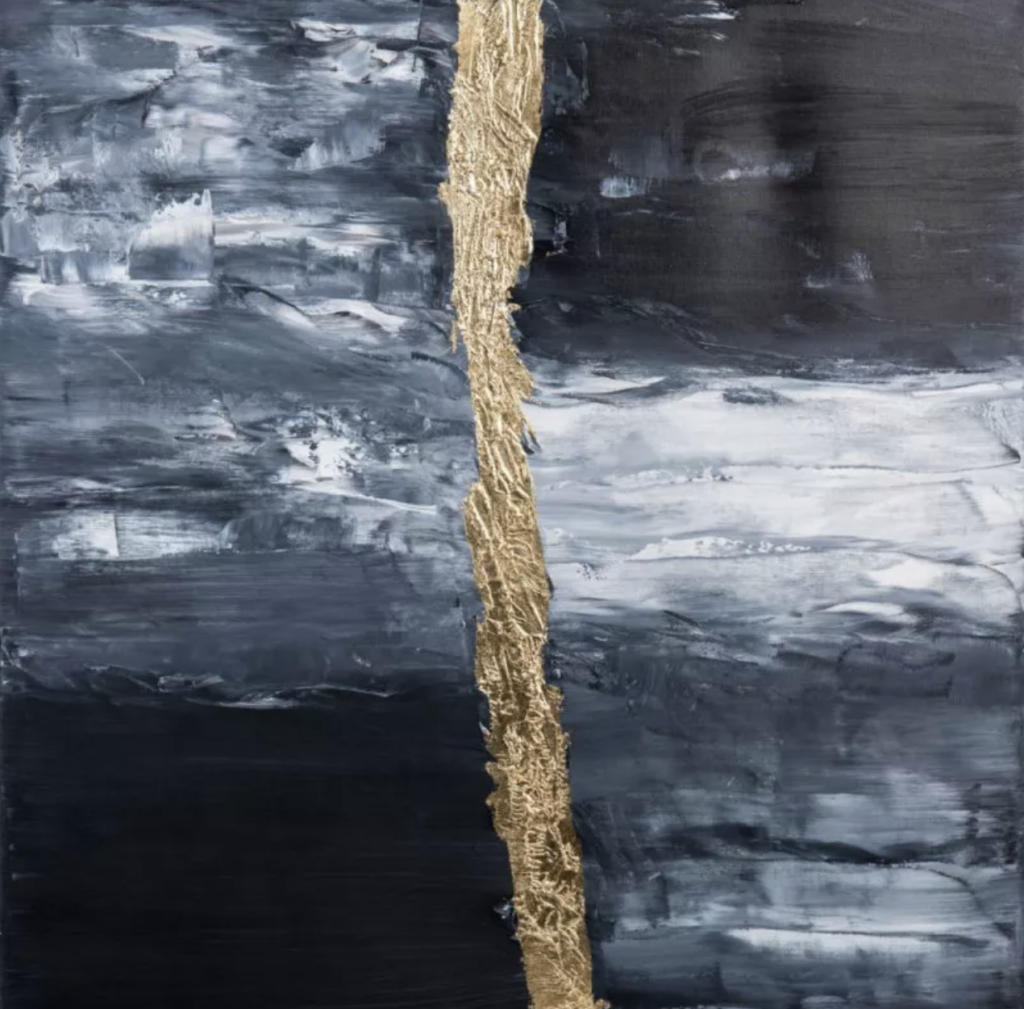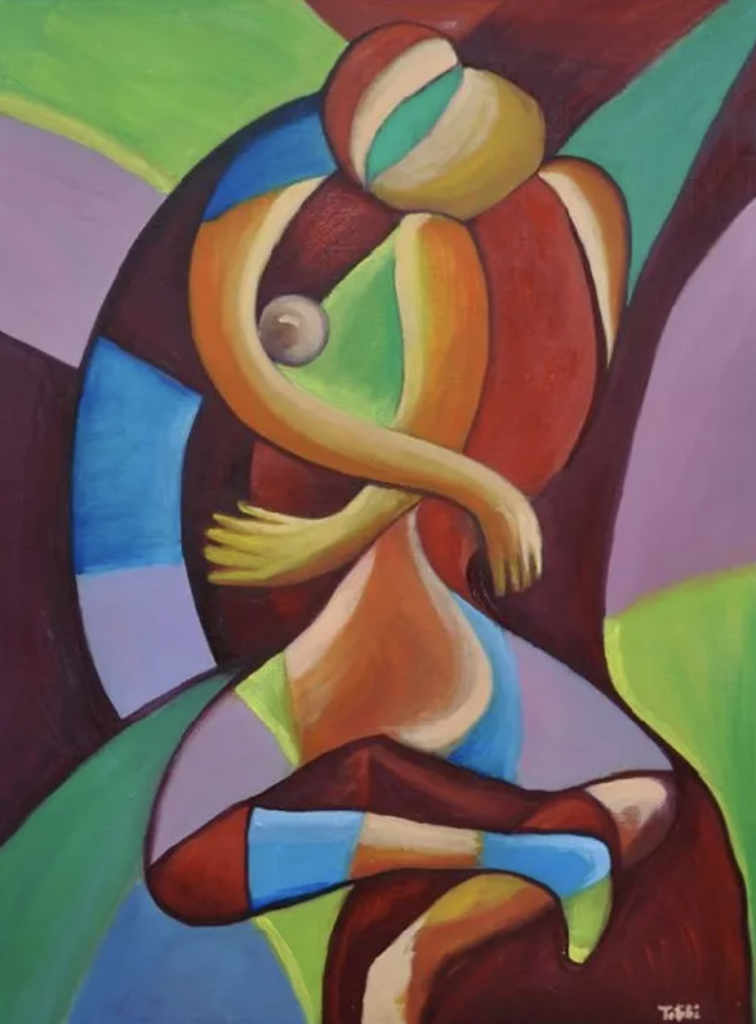 Tanya is part of VictoryArt a platform that sells and represents contemporary eastern European art based in Rotterdam. Go here to visit her page and buy an artwork. Click here to follow her on Instagram.
YOU CAN SUPPORT UKRAINIAN ARTISTS TOO
Ukraine needs our support and VictoryArt made the decision to dedicate 100% of the profit to Ukrainian Artists.
You can help them too by purchasing one of their artworks and supporting their passion. Go here to learn more >


[ad_2]

Source link