[ad_1]

Tue,
03/15/2022 – 13:30pm | By: Ivonne Kawas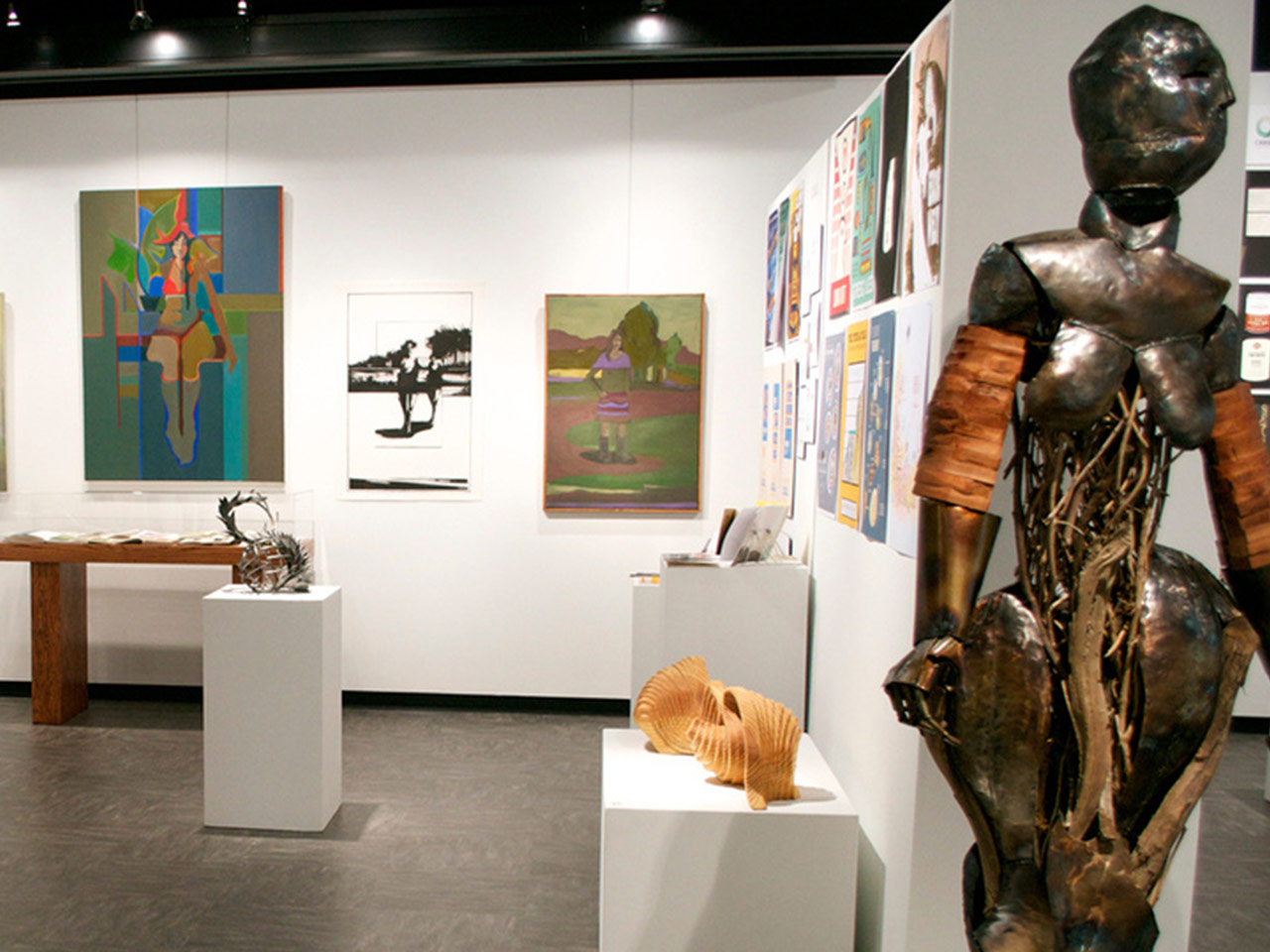 Artwork by students in the Art and Design program, housed in the School of Performing
and Visual Arts at The University of Southern Mississippi (USM), will be on exhibit
for its 2022 Annual Juried Student Show, from March 23 through April 8 on the Hattiesburg
Campus. An awards ceremony will be held March 24 at 6 p.m.
The Exhibition was juried by Anthony (Tony) DiFatta, Director of Education at Walter
Anderson Museum in Ocean Springs; Christian Bailey, potter, sculptor, and art teacher
at Harrison Central High School; and Zach Blessing, graphic designer and Vice President
of American Advertising Federation of Pensacola.
DiFatta, USM alum and juror, says he has judged many art competitions from children
to professional artists.
"I'm always amazed with the work I see from the students at USM and visit the gallery
and studios any time I'm in town," said DiFatta. "Some of the pieces in this show
are stronger than most professional art that I've judged."
DiFatta stated that the work exhibited by USM students make it clear that art instructors
at USM really emphasize the basics of craftsmanship and composition, without hindering
creativity.
"Even though I graduated over 20 years ago, I can still see the influence of the USM
faculty in my own work," said DiFatta.
The show features more than 151 works of art that were selected from 192 entries.
These include entries from studio courses in art foundations, drawing, painting, printmaking,
digital photography, ceramics, sculpture, and several categories in graphic design.
"We are delighted this year to be back in the gallery for our Annual Student Show
after the past two years of online exhibitions," said Mark Rigsby, associate professor
and director of the Gallery of Art and Design.
"This is one of our most anticipated events of the year and we look forward to viewing
and celebrating all the hard work and studio achievements of our students in Art and
Design," he added.
The exhibit can be viewed at the Gallery of Art and Design in the George Hurst Building,
Monday through Friday from 10 a.m. – 5 p.m. For questions about the Annual Student
Show, contact Mark Rigsby at 601.266.5200.
Learn more about the Art and Design program. 
[ad_2]

Source link